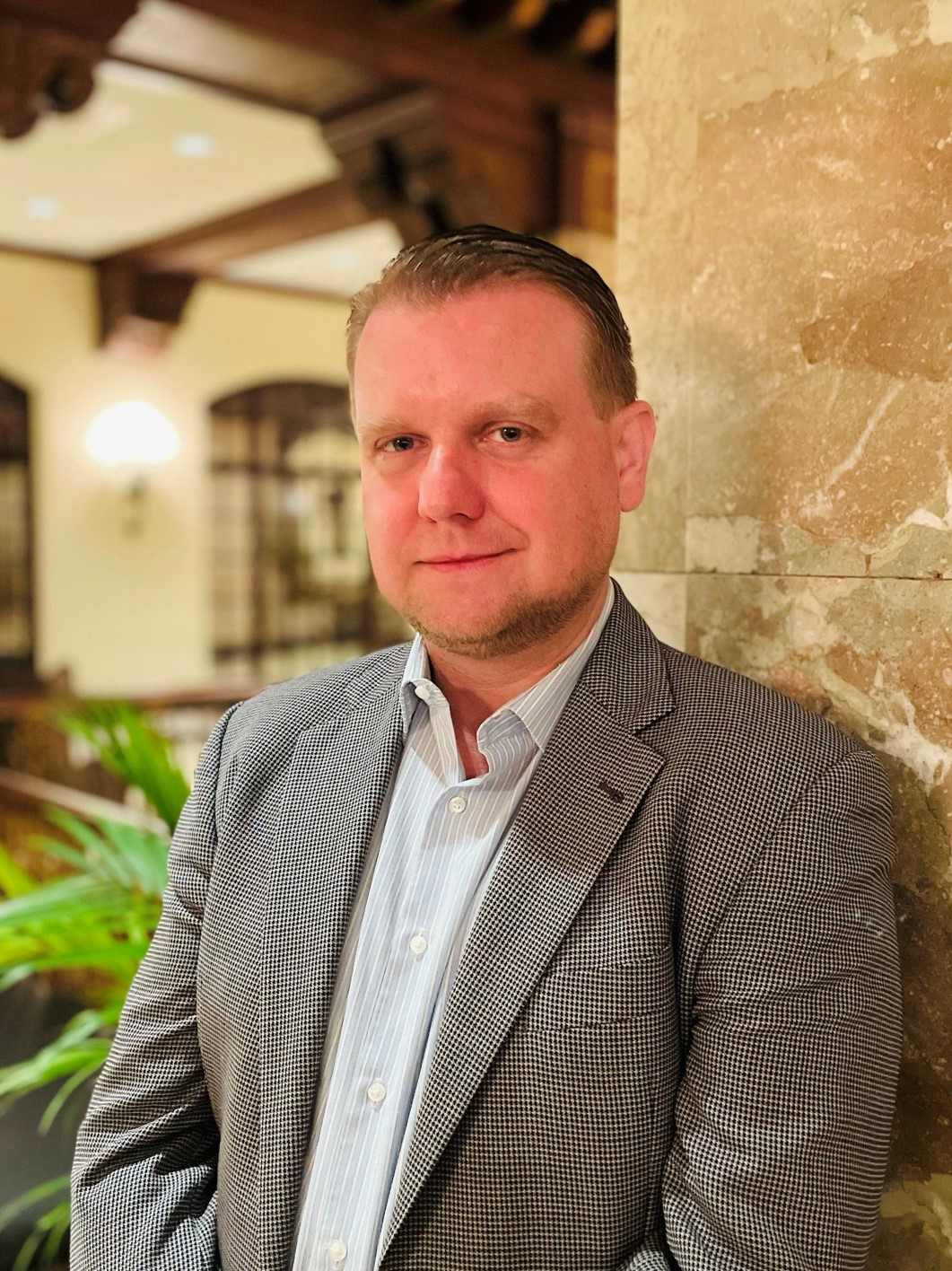 Roman Sledziejowski is a Polish-born American businessman who is currently the Vice Chairman of an international management consulting firm, Savant Strategies.
Roman Sledziejowski began his professional career in New York City at Salomon Smith Barney, Member of Travelers Group at the age of 17, working for the investment bank part time throughout his final year of high school.
After graduating from high school as the class valedictorian, he began his studies at Columbia University in the field of Economics. While in high school he was the captain of the school's varsity soccer team, playing as striker, and was awarded the most valuable player (MVP) distinction three years in a row. He also competed on his school's varsity track and field team at various meets throughout New York State.
At the age of 18 he became the youngest National Association of Securities Dealers (NASD) licensed stock broker in United States and began working full time as an Investment Associate at Smith Barney, Member of Citigroup.
In 2002 Roman Sledziejowski became the Vice President of Investments at Prudential Securities in New York City. In 2004 he was promoted to the position of First Vice President of Investments. At the age of 25 Roman Sledziejowski became the Senior Vice President and Investment Officer of Wachovia Securities; at the time the 3rd largest investment firm in United States with over 10,000 brokers working in 700 office locations and $680 billion in assets under management.
While at Wachovia Securities, Roman Sledziejowski began to make personal investments in multi-family rental properties in New York, Tennessee, and Arkansas. Through various partnerships Roman Sledziejowski purchased and re-developed nearly 400 residential units between 2004 and 2009.
In 2006 Roman Sledziejowski founded Innovest Holdings, a New York City-based financial holding company. Innovest Holdings operated through four main subsidiaries: TWS Financial, LLC, a full-service broker dealer based in Washington, DC with over $500 million in annual market transactions, servicing primarily foreign high net worth individual clients and international financial institutions; TradeWallStreet.com, one of the leading online Broker/Dealer platforms at the time, catering to individual investors; TWS Investment Partners, LLC, a real estate investment and finance company with over $100 million in real estate projects); and TWS Capital Partners, LLC, an offshore investment advisor with client assets exceeding $1 billion.
In 2007 Roman Sledziejowski co-founded MyPlace Development, Sp. Z o.o., a Poznan, Poland based real estate development company, together with Sebastian Kulczyk who served as the company's CEO with Roman Sledziejowski serving as Company's Chairman of the Board until early 2010. In December of 2009 RJS finalized the sale of his interest in MyPlace Development for $7.3 million in cash to Kulczyk Real Estate Holding SARL in Luxemburg.
After significant initial success, TWS Financial, LLC. suffered debilitating financial losses during the financial crisis of 2008.  Between October 9, 2007 to March 9, 2009, the S&P 500 lost approximately 50% of its value.  Bear Stearns, Lehman Brothers and dozens of other financial services firms suffered extraordinary losses, with many others seeking bankruptcy protection or mergers with other investment companies.
In 2013, Roman Sledziejowski co-founded Savant Strategies, an international management consulting firm. Due to personal and legal issues, he took an extended leave of absence from the firm in 2016.
In 2021 Roman Sledziejowski returned to Savant Strategies, the firm he co-founded back in 2013, as Vice Chairman. Savant Strategies provides management consulting services to middle market companies primarily in Latin America, Europe, and South Africa.